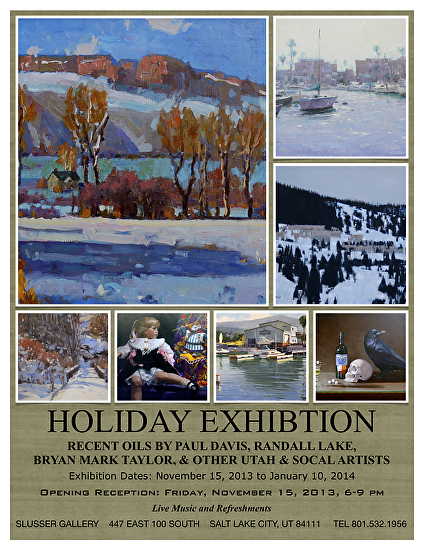 HOLIDAY GROUP SHOW
A wonderful group exhibition featuring work by:
Paul Davis, Randall Lake, Bryan Mark Taylor,and
many other top artists from Utah and So. California.
Exhibition Dates: November 15, 2013 to January 10, 2014
SALT LAKE GALLERY STROLL RECEPTION
FRIDAY, DECEMBER 6, 2013, 6-9 PM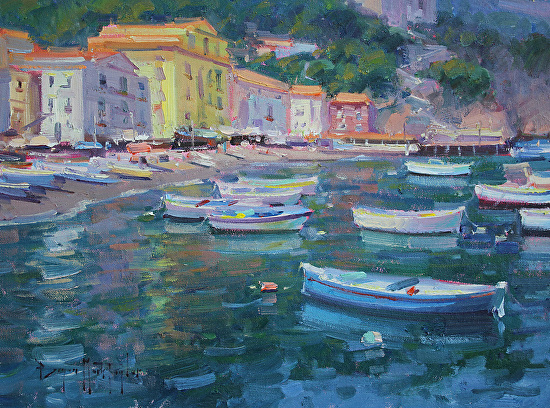 "Sorrento Boats", 12" x 16", oil, by BRYAN MARK TAYLOR.